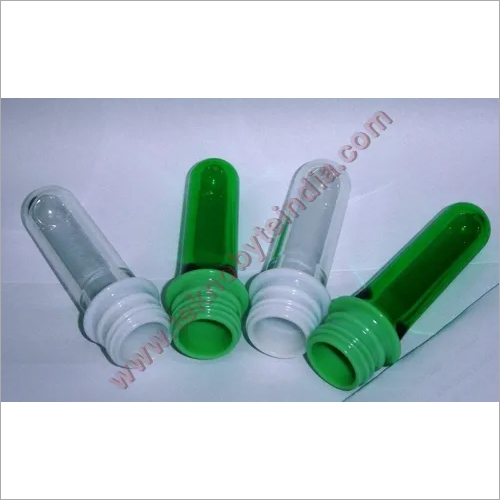 Customized Pet Preforms
Product Code : 07
Product Description
We have a highly trained workforce, which is fully dedicated in providing the clients with Customized Pet Preforms. Made of supreme quality raw materials that are supposed to be the best in the market, these products are used in different applications. We have a team of expert professionals, which has enabled us to provide a defect free range of these products to the clients. Known for their effective performance and high durability, these products have earned a huge popularity among the global clients. Customized Pet Preforms are delivered to the clients in a timely manner owing to our expert logistics team.
Other details:

We offer a variety of Customized pet preform for pet bottle and jar. We specialize in CUSTOM, MADE-TO-ORD Pet Preform and jar and plastic Products. We can help you select the appropriate Pet Preforms for your bottle and jar design. Please find below a sample of our most common pet Performs.
Customized pet perform :

Pet preforms For Oil bottle : ROPP 28 mm Neck- 16.5, 18.5, 20.5, 22.3, 25.3, 38.0 gm

Preforms For Water bottle : Tri-Star 28 mm Neck- 15.5, 17.5, 19.5, 21.3, 24.3, 38.0 gm

Plastic pet preforms For Carbonated Soft Drink (Soda / PCO): 28 mm Neck- 16.0, 18.0, 21.0, 22.5, 25.4, 38.0 gm

Pet preforms For bottle and Jar: 83 mm Neck- 38.5, 43.5gm.